Benefits of Robotic Automation
As an experienced automation solutions team, we understand the unique and urgent challenges facing the manufacturing industry. No matter the business challenge, our team of engineers provides brilliant, customized automation solutions that increase productivity and profitability.

Increased Productivity
Robots work 24/7 without getting tired or making mistakes, leading to significant increases in productivity.

Reduced Costs
Automate tedious, precision-oriented tasks that would otherwise be done by human workers.

Improved Quality
Consistently produce high-quality products, reducing the need for rework and scrap.

Improved Safety
Robotic automation lowers injuries and fatigue on the job, creating a safer workplace.
Robotic Automation Experience That Matters
Through hundreds of robotic automation integrations across a range of industries and applications, Wauseon Machine has perfected a process that is both consultative and experienced - the ideal combination for a partner for bringing robotic automation into your organization's processes.
Our expansive robotic automation expertise spans many different industries, allowing us to leverage that experience to develop creative solutions that solve business challenges. This experience applies to a wide variety of robot types, including Delta robots, SCARA robots, linear robots, 6-axis robots, collaborative robots, AMR (Autonomous Mobile Robots), and AGV (Autonomous Guided Vehicles).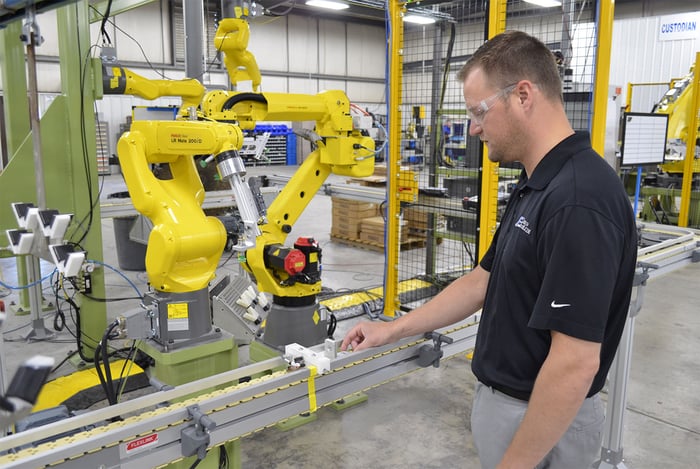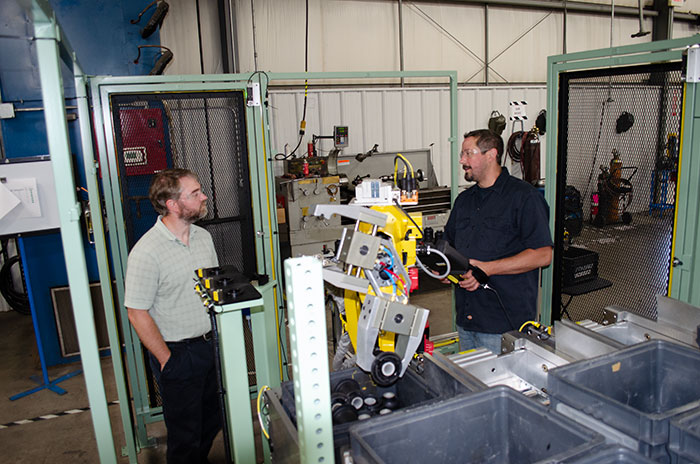 Robotic Automation Services
Automation Audit
We come to you first to gain a complete understanding of your process and needs.
Solutions Design
We transform your vision into reality, working with you to build an automated solution.
Build to Print
We take your specs and design and start building. We'll leverage your established processes and techniques with our expertise.
Systems Integration
We bring your recommendations on automation solutions (Brownfield and Greenfield) and how to operationalize them on your shop floor.
Post-Integration Support
We provide extensive training on operation and maintenance of any robotic system we install for you. We offer service agreements so your robots stay finely tuned and working correctly.