Who We Are
Wauseon Machine provides advanced engineering, equipment, and technology solutions to improve manufacturing outcomes. We solve business challenges with a unique blend of advanced knowledge and engineering expertise through automation, precision machining, fabrication, tube forming technologies, and more.
A Recognized Industry Leader and Trusted Partner
We craft the right solution for each customer's unique needs through our business areas:
Our team delivers advanced knowledge and engineering expertise with state-of-the-art equipment and technologies. With more than 180,000 square feet of manufacturing space, you can count on us to continue investing in the business and growing to support our customers.
40 Years of Service Excellence
Wauseon Machine started as a small machining shop in 1983 specializing in build-to-print tooling, prototypes, and machined parts. Today, we have over 100 CNC machines and can produce parts for our customers ranging from low-volume to high-volume production quantities.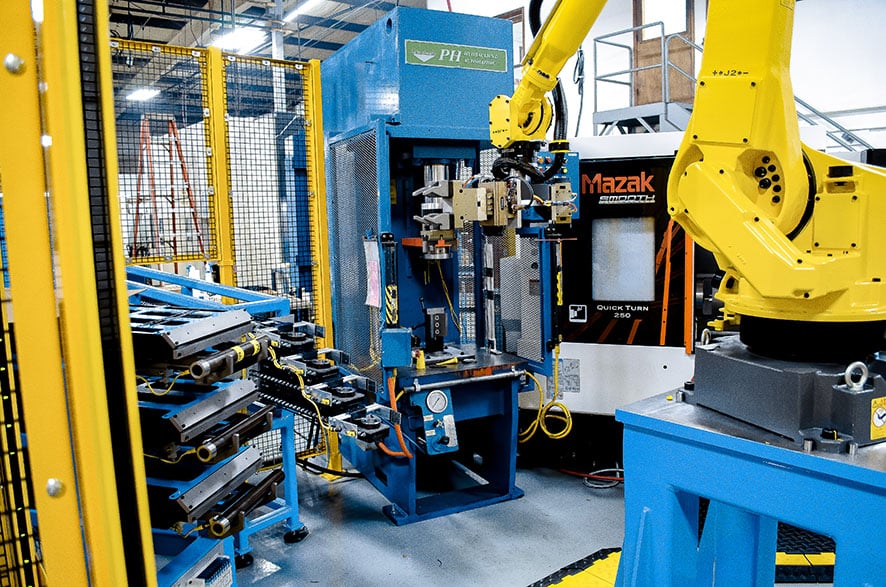 In 1988, we designed and built our first ram tube end forming machine. Today, we have a standard line of tube end forming, decoating, and crimping machines with an installed base in 22 countries.

In 2002, we began our journey in automation by integrating robots with our end forming equipment. Today, we have extensive experience designing, building, and installing automation solutions leveraging a broad range of application capabilities.
In 2022, we acquired McAlister Design and Automation, located in Greenville, SC, to expand our automation solutions footprint, customer base, and application capabilities. Today, we are well positioned to service the automation needs of our customers.

Technology has changed over the past 40 years, but our mission at Wauseon Machine remains the same – take on and solve challenges for our customers that helps improve their business.
Corporate Culture and Community Involvement
Wauseon Machine strives to be a progressive, forward-looking, and highly desirable place of employment made up of high-performing individuals and teams. We pursue excellence in all that we do and have a passion for being a positive influence in the communities where we live and work through our employee-founded and employee-led Helping Hands charitable organization.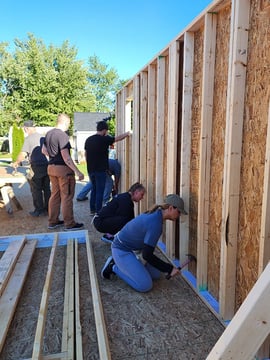 Wauseon Machine strives to be the recognized leader and preferred partner in robotic automation, precision machining, fabrication, and tube forming technologies through excellence in people, quality, delivery, and cost with an unwavering commitment to create value for our employees, customers, suppliers, and communities.
Our vision at Wauseon Machine is to deliver innovative solutions for tomorrow's manufacturing challenges.


Continuous Improvement Mindset




Treat Others with Respect

Ownership and Accountability