Supporting Our Local Communities
Our team is committed to helping make the communities we live and work in a better place. Giving back isn't just the right thing to do – it's core to our identity at Wauseon Machine.
From teaching local students about engineering to building homes for families, our team members volunteer their time and talents to make a difference. We want to work with people and businesses that share our passion for inspiring goodwill.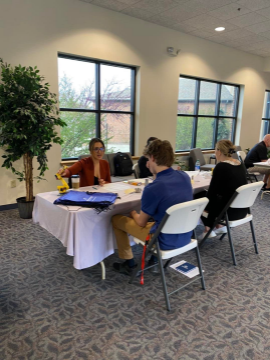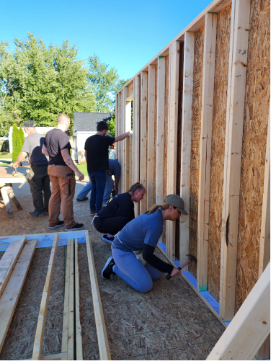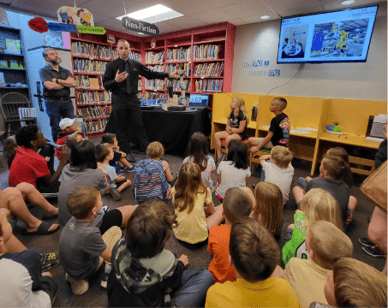 Wauseon Machine's
Helping Hands
Helping Hands is an employee-led organization founded by employees in 2015. Helping Hands has made more than 200 donations to individuals and charitable organizations in our communities. Wauseon Machine is proud to match all money collected for Helping Hands through employee fundraising events and individual contributions.
Programs and Partnerships
Wauseon Machine promotes Science, Technology, Engineering, and Mathematics (STEM) and the skilled trades by offering scholarships to graduating high school seniors to further their training and education in these areas.
Wauseon Machine regularly participates in local high school career fairs and industry awareness programs, Habitat for Humanity home building, Relay 4 Life, is active in the Fulton County Economic Development Corporation, and proudly supports the annual city homecoming weekend as a Diamond sponsor.

Ohio Northern
Capstone Project
Capstone projects enable upperclassmen to apply what they've learned in the real world. Wauseon is excited to partner with engineering students on such projects.

Habitat for Humanity Building Project
Wauseon Machine team members volunteer with our local Habitat for Humanity chapter to help families build and improve places to call home in our community.

Fulton Leadership University
Fulton Leadership University training provides leadership development and network building opportunities for the next generation in and around Fulton County.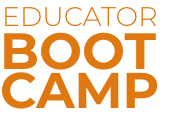 Educator "Bootcamp"
Wauseon Machine prides itself in strengthening our communities through the development of local talent. That's why we are a participant in "Educator Bootcamp" through the Fulton County Economic Development Corporation and Northwest Ohio Education Service Center.
This program provides educators with the opportunity to tour local businesses and learn what career paths are in their "backyard" and what skills their students need to be successful in them.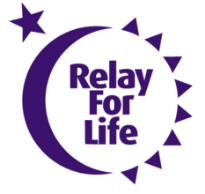 Relay for Life
Wauseon Machine team members proudly participate in the Relay for Life movement, dedicated to helping communities attack cancer.